MARKOR Cave 2021---Exclusive Area
Source:CHINA NATIONAL FURNITURE ASSOCIATION
2021-06-11
Markor Cave-a new retail art space, composed of cave art (housewares), fashionable catering (afternoon tea, bar, theme restaurant) and cultural leisure (book bar, art and cultural creation), providing consumers with living rooms cultural "five senses", artistic lifestyle, consumer goods and artistic experience.
Today is the recommendation of the exclusive area.
01 Exclusive area for home furnishing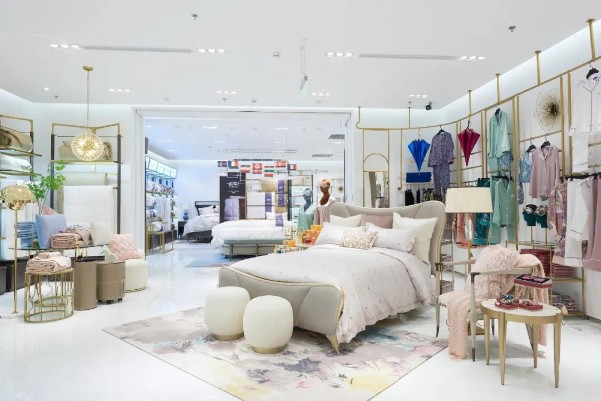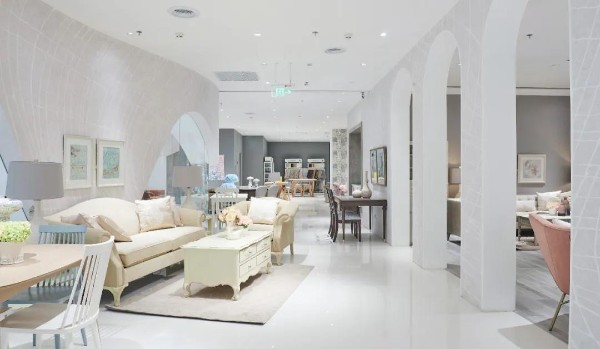 The exclusive area of Markor Cave home furnishings includes the display of 36 brands including Markor Home, Caracole, Rehome, yvvy, Zest Home&Living, ETHAN ALLEN, JONATHAN RICHARD, etc. as well as cooperation brands of 36 brands. If we say that it is a symbiosis with Cave, there are many sub-brands such as Markor Furnishings, Caracole, Rehome, yvvy, ETHAN ALLEN, JONATHAN RICHARD, etc. The mixed murals and cave rock designs are the past inheritance of the traditional context of Qiuci art, and the exclusive home area is the best presentation of contemporary lifestyle and art.
02 Good things collection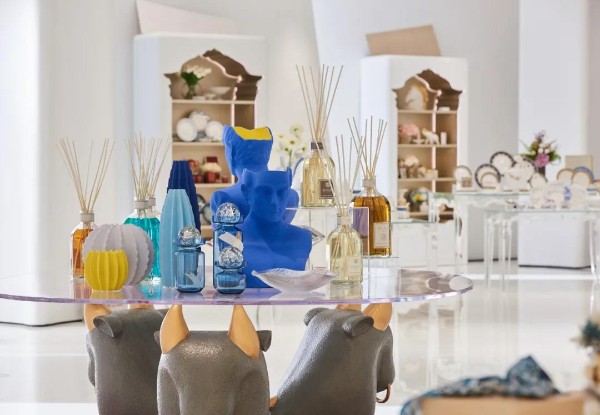 Immersed in the goods collection, imagine every corner of the home, it can be a stage to bloom life enthusiasm. Here, you can enjoy the exotic ornaments, you can reach a tacit understanding with the fragrance of sea breeze, and you can be deeply attracted by the exquisite jewelry box... From the eyes to the heart, enjoy a trip to the inspiration market, home time, can have more heartbeat moment.
03 Sleep center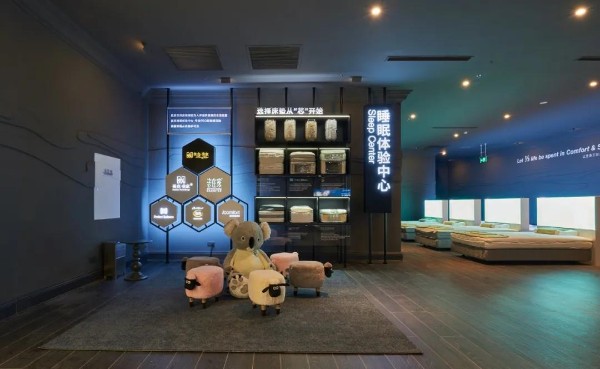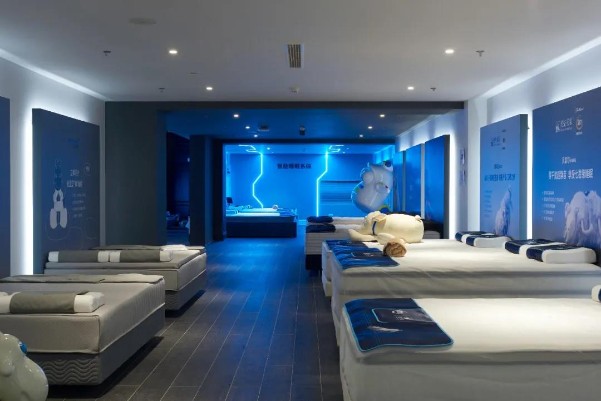 Markor Furnishings has always believed that a high-quality sleep experience is an important part of a better life. Markor seeks inspiration from all over the world, selects beautiful designs, and introduces higher-quality brands and craftsmanship products here. It is a private bedroom space and a choice of tastes that are more caring for collection.
04 Children's dream paradise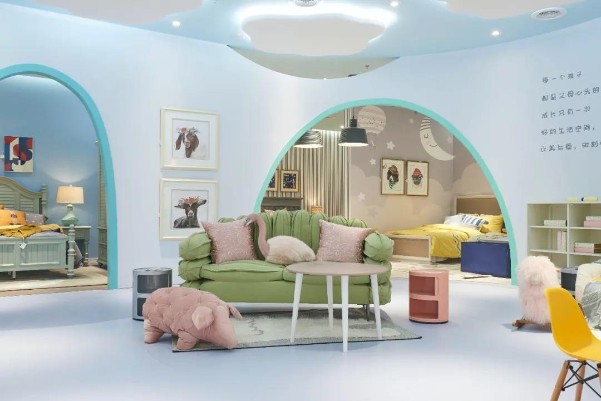 Children's dream paradise focuses on the creation of children's space, integrating love, nature, and rich fun into the design, and uses colors, lines and inspiration to build a growth mark to meet the functional and aesthetic needs of different ages from children to teenagers. The arrival of each new member of the family will bring new life energy to the journey of life. Childlike dream paradise injects innocence and growth factors into the aesthetics of the home, fully considering the multiple dimensions of space utilization, childlike enlightenment, health and environmental protection and lets the family extend an art of love and fun.
05 Markor Light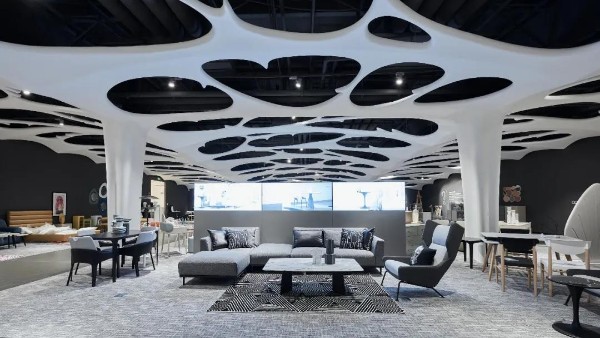 Markor Light is a brand under Markor. It is committed to satisfying the self-advocating lifestyle of young people with relaxed, lively and sophisticated home furnishing products, creating a living space with purer functions, more direct aesthetics, and more casual living. The designer breaks the boundaries of the inherent style and deliberate sense of decoration. Through the clever and energetic design language, the interesting geometry, rich color blocks and multiple materials are played in creativity to help the space complete a more unique and confident personality expression. In a prosperous corner, place the young people's sense of belonging.
06 Exploring the Silk Road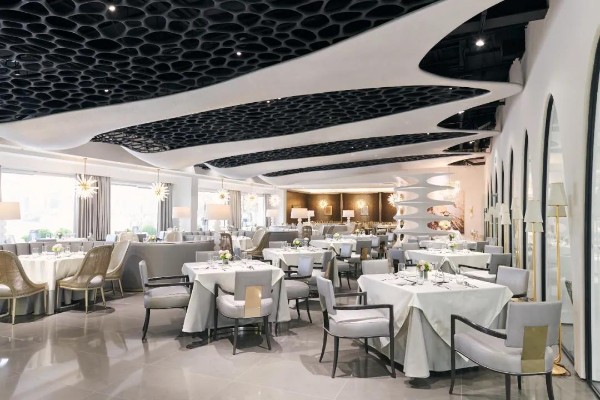 Discover the Silk Road Restaurant, using taste buds to relive the blending and inheritance of Silk Road culture-the flavors and foods of the five Silk Road countries along the Western Regions, Qiuci, Russia, Italy, Greece, and Persia, are connected throughout the whole but with their own characteristics. Here, we invite you to explore and appreciate the taste and charm of the millennium Silk Road...
07 Outdoor dining bar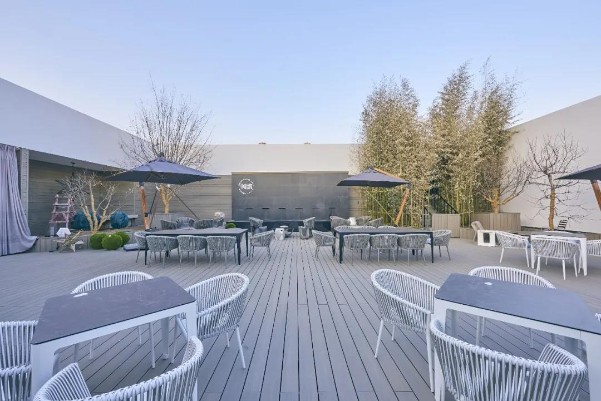 The outdoor open-air dining bar connected with Silk Road Restaurant is decorated with a wide platform to provide a more open dining environment. On the high platform of the prosperous city, i gather here with my friends, a meal containing a thousand years of civilization, a discussion about the artistic context, and the building jungle that I can see, ancient and modern. The sun glass room and the fountain with the water curtain wall in the distance are unique in design. The lush green bamboos are like a paradise, which contrasts with the CBD core area with strong commercial atmosphere. The food, beautiful scenery and beautiful conversation are leisurely and cozy.
08 Light Jue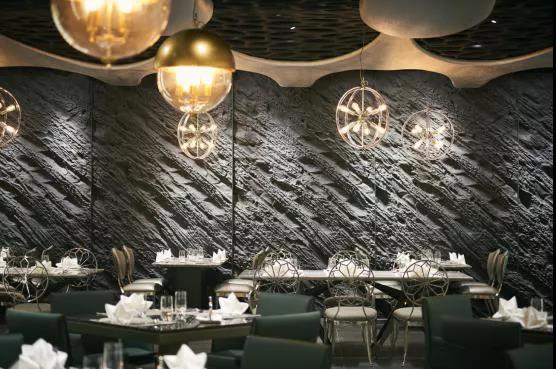 Markor Furnishings Qingjue takes the value proposition of comics, books, food, and art, adhering to the exploration of "Cavern civilization" for a better life, inheriting leisure culture with indoor art, and conveying the comfort of life in an all-round way through the "five sense experience" and elegance. In Qingjue, you can read a good book, taste a healthy meal and afternoon tea, or taste a cup of mellow wine, or participate in an extraordinary art salon or a gathering of friends... Immerse yourself in it, every time you can feel the interaction between life and art, and experience a new aesthetic lifestyle.
09 Markor Bazaar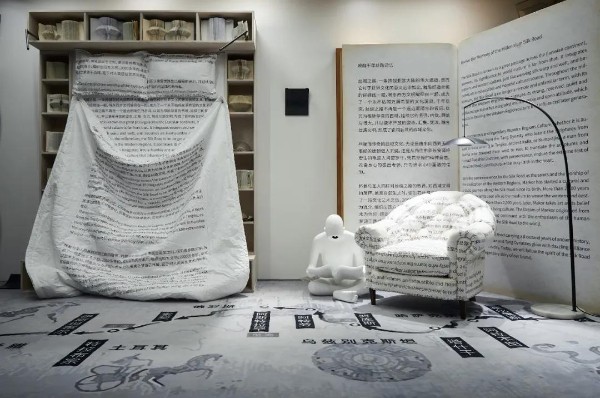 Markor Bazaar is a multifunctional cultural and leisure space that integrates coffee, light meals, reading, and cultural and creative activities. It introduces modern leisure methods that suit young people. There are mellow drinks, delicious pastries, cutting-edge fashion books and inspirations. Inspired cultural and creative goods, with a relaxed and pleasant atmosphere experience, will bring you time and space full of urban texture.
MARKOR Cave has returned to nature with modern design creativity, and made the opposition and conflict between human life style and environment as gentle and harmonious as possible. It also satisfies the rapid development of technology today and people's pursue for space and individualization.
In 2021, everything does not need to be attached too much, and give yourself a piece of comfort. Come to Markor Cave, stroll around your future home or read a good book and have an afternoon tea, relax and feel the long-lost invigoration and tranquility. Here, art and life are perfectly integrated, so that everyone can feel the extraordinary charm of art while enjoying life.