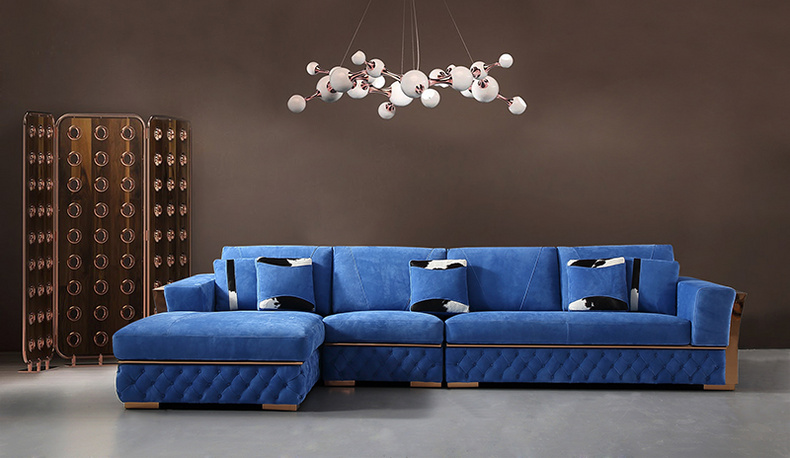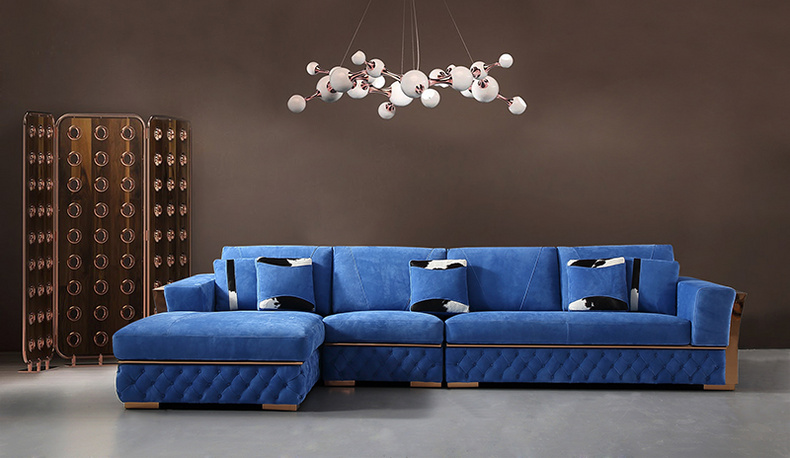 Product Details
Brand: FRESDY
material: metal
Metal material: stainless steel
Style: Light luxury
Finishing material: leather/cloth
Leather Finishing Process: Other
Backrest height: 1000mm and below
Whether it can be customized: Yes (from MOQ 5 sets)
Additional features: mobile
Applicable people and uses: adults, households.
Origin: Guangdong Province
City: Shunde District, Foshan City
Whether to assemble: complete
Design element: other metal
Style positioning: quality luxury
Sofa: The overall length is 3810MM, the extra spacious sofa space, sitting and lying comfortably, even if you sleep for a few days, you can sleep easily.
The contact surface is carefully selected and imported through 33 craftsmanship to achieve ingenuity leather. Soft back cushion
The cushion is made of high resilience sponge, which is highly efficient and does not deform. It is super comfortable/durable and does not deform after 100,000 fatigue tests.

The hardware adopts thickened stainless steel vacuum gold plating process, and the rust resistance is stronger
The color is more stable, smooth and dazzling
1 thicker and more stable
2 lasts forever
3 Wear-resistant and anti-rust
4 Healthy without odor
Product Size
Product Style: Contemporary
Reference Price: ¥6000 -- ¥26000
MOQ: 2 sets
Brand: FRESDY
Product Customization & Design