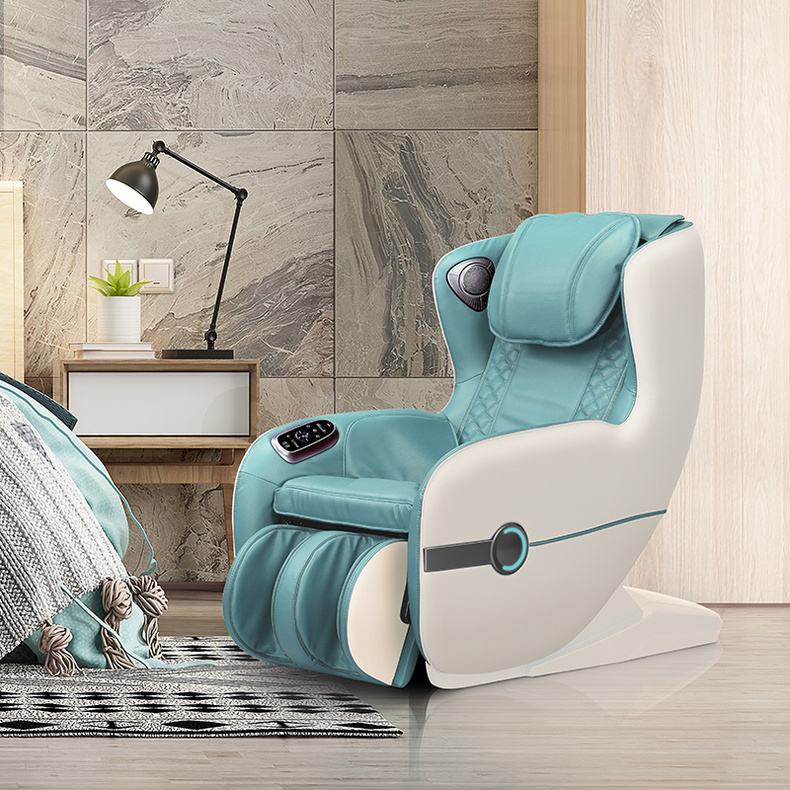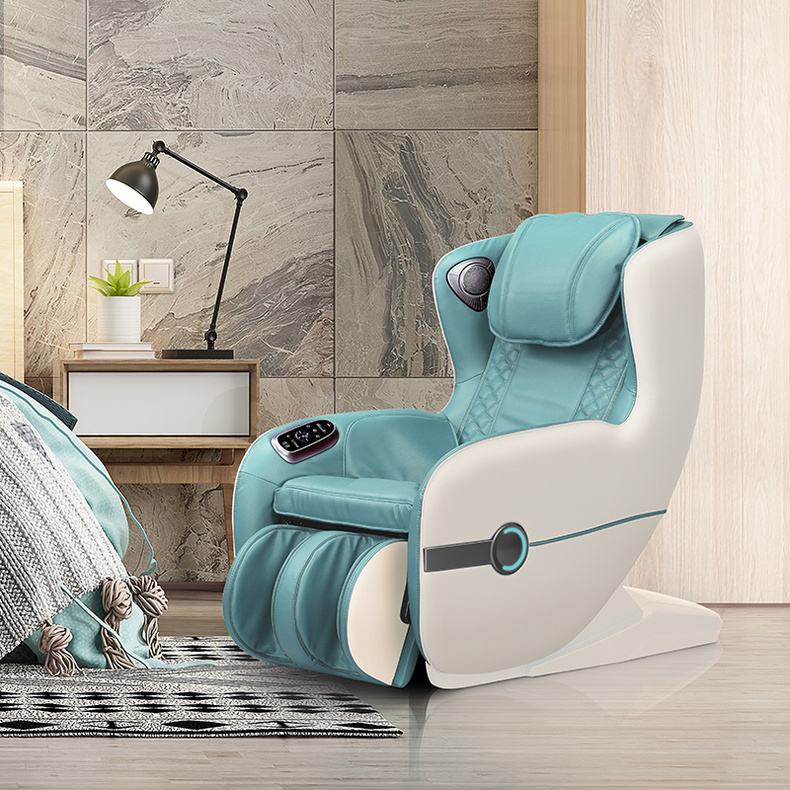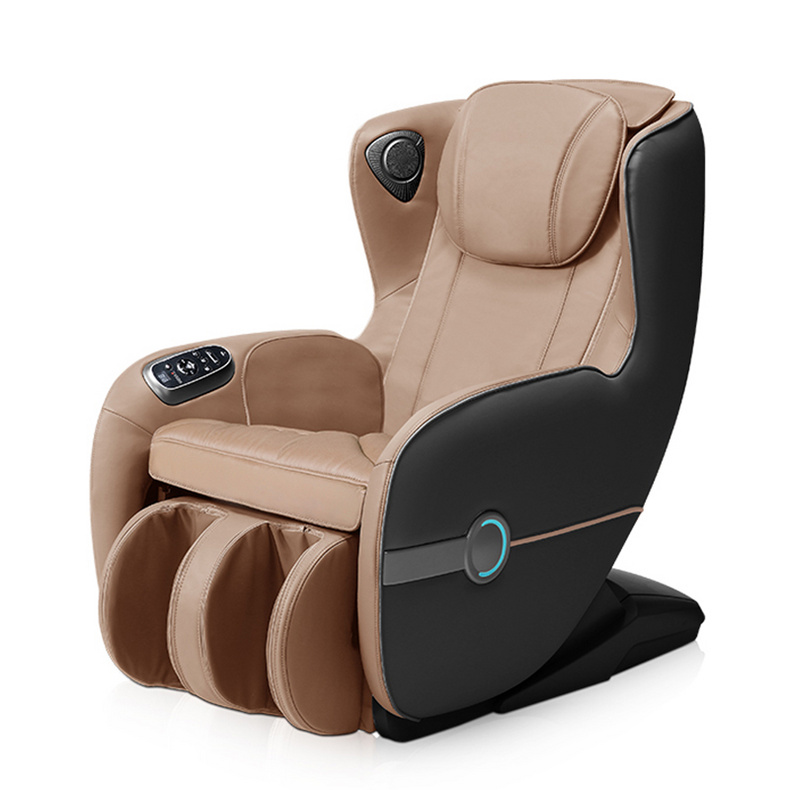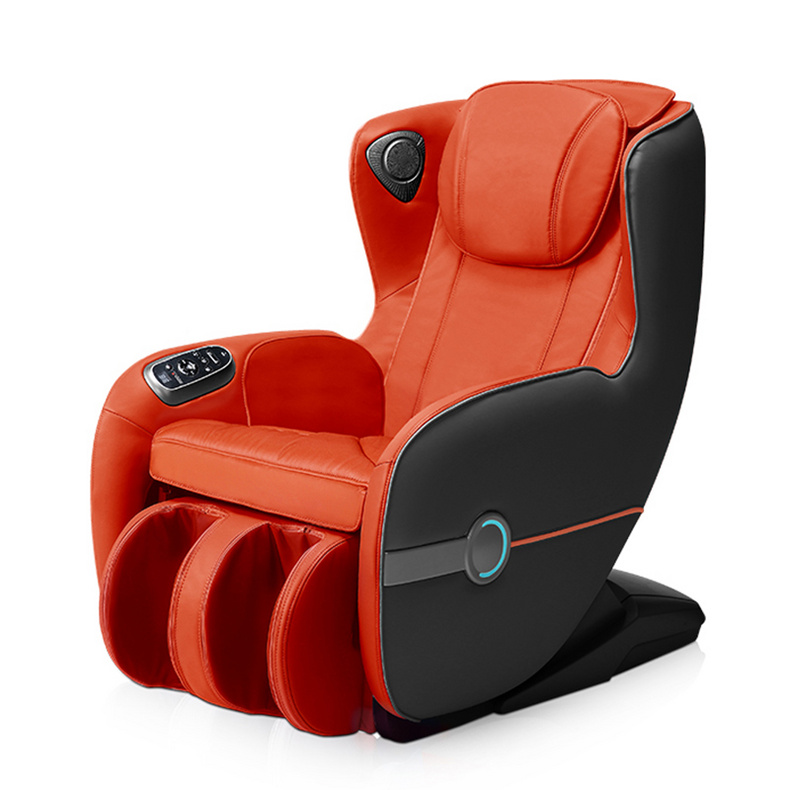 Product Details
This product is designed with a set of massage hand that can walk up and down, four-wheel drive and quiet design.

There are five kinds of artificial massage techniques: kneading, tapping, kneading and tapping, knocking and shiatsu

Equipped with Features automatic massage function: automatic mode 1 (full body care), automatic mode 2 (neck & shoulder care), automatic mode3 (back & waist stretch) three automatic modes.
It has full body manual massage function (full range, upper body, lower body, partial, fixed point, five kinds of massage parts, kneading, tapping, kneading, tapping, shiatsu, five kinds of synchronous massage techniques。

A USB mobile phone charging interface is provided at the back of the control panel.

Equipped With timing display function.

Calf heating function: Using carbon fiber as an infrared heating source.

The Bluetooth function of the smart device can be used to play music on a wireless connection.

The music player system has a 3D digital sound on the left and right sides of the massage chair. ·With a 180° manual flip function for the calf, you can choose a leg pressure massage according to your needs.

The lower leg frame and the back frame are linked to the lifting adjustment and the automatic lying mode adjustment function.
The "SL" type long curved track fits the human back, and can enjoy a close-fitting massage from the neck to the thigh, and the zero-gravity state occurs when the backrest is lying down.
Turnoff the machine, massage hand will automatic reset.
本产品设计了一组能上下行走、四轮驱动、静音设计的按摩机械手。

设有揉捏、拍打、揉捏拍打、敲击、指压同步五种仿真按摩手法。

设有特性化自动按摩功能:自动模式1(全身保健)、自动模式2(颈肩保健)、自动模式3(背腰舒展)三种自动模式。
设有全身手动按摩功能(全程、上半身、下半身、局部、定点五种按摩部位选择,有揉捏、拍打、揉捏拍打、敲击、指压五种同步按摩手法)。
设有气压按摩功能:腿部和臀部气压按摩功能,二档强度。

设有腿部热疗功能:采用碳纤维为远红外热源。

扶手侧边配置蓝色LED意境灯。

在控制面板后端设有USB手机充电接⼝。

设有定时显示功能。

可利用智能设备的蓝牙功能,进行无线连接播放音乐。

乐播放系统,按摩椅肩部位置左右各设一个3D数字音响。

设有小腿180°手动翻转功能,可根据自己需要选择腿部气压按摩。

腿架和靠背架联动升降调节及自动躺卧模式调节功能。

SL型超长曲线轨道贴合人体,从颈部至大腿都能享受贴身按摩,靠背下躺时呈现零重力状态。
Product Size
Product Style: Contemporary
Product Customization & Design