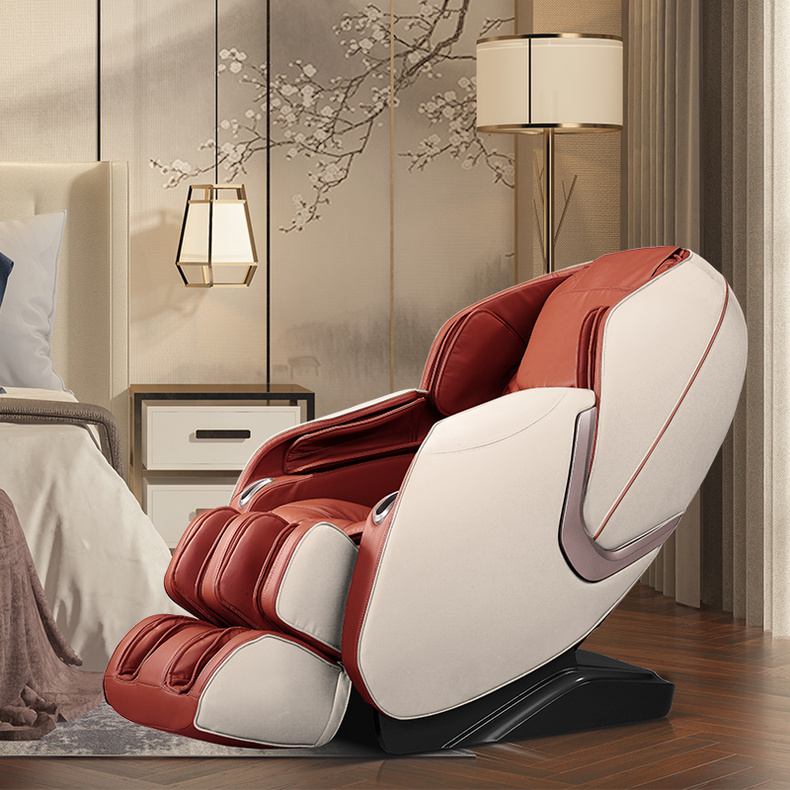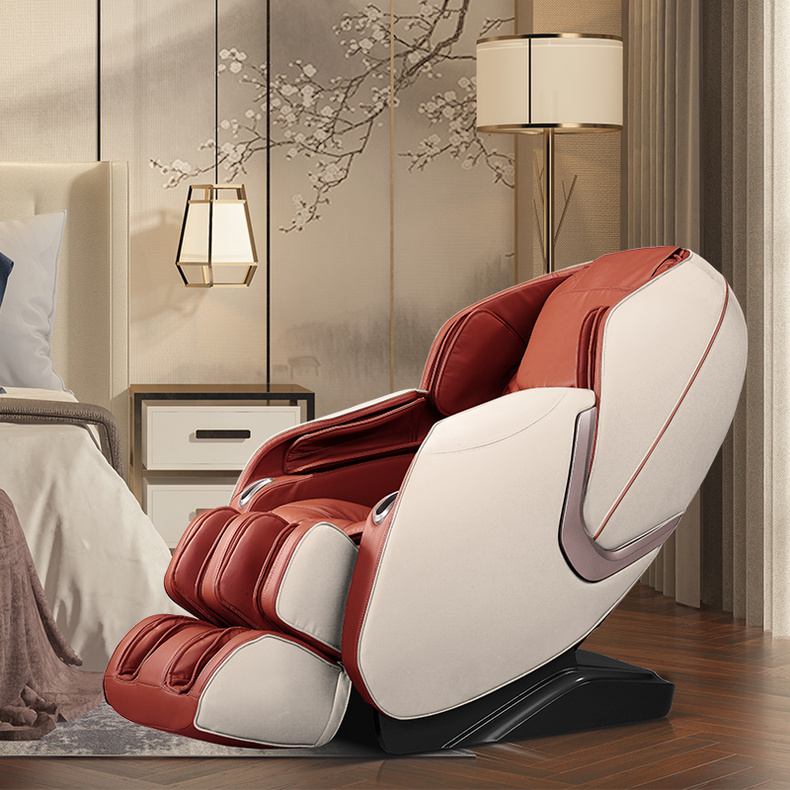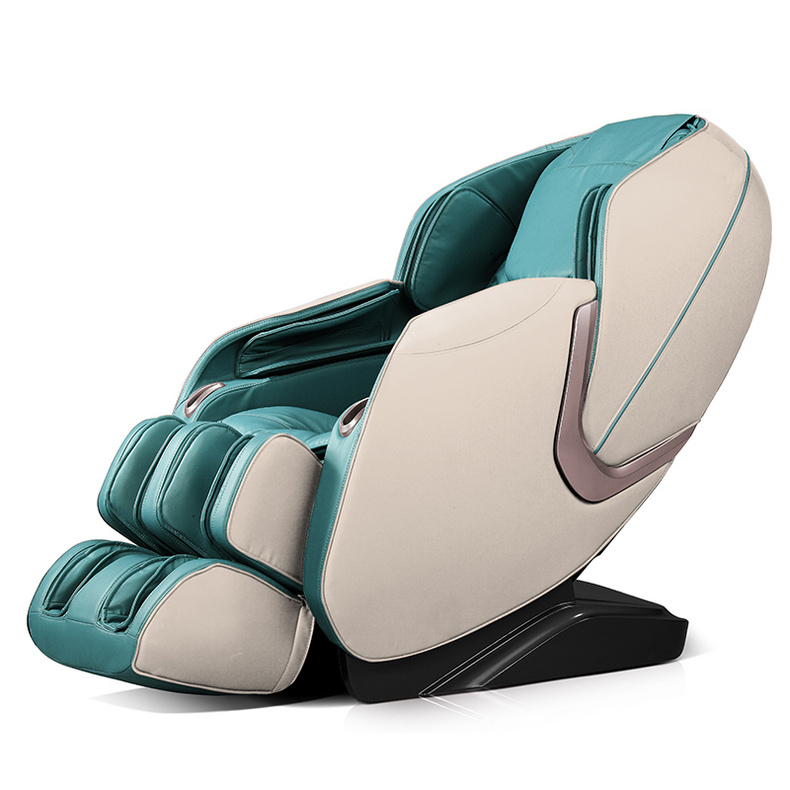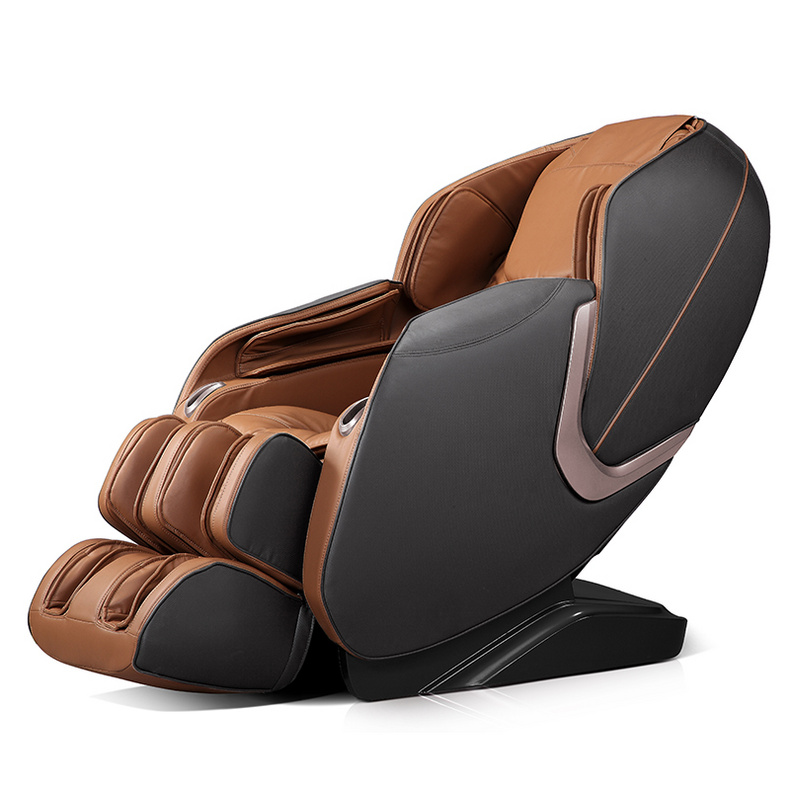 Product Details
Designed with a set of vertically movable, four wheel driven muted intelligent massage hands.

There are five kinds of simulated massage techniques: shiatsu, kneading, tapping, knocking, kneading and tapping.

Set with six kinds of characterized auto massage function: comfort, ease, full body, neck& shoulder, back & waist massage, stretch.

It has the upper body manual massage function (area, fixed point, full back, neck shoulder, back waist, five massage parts selection, each massage technique speed can be adjusted in three steps.

Air pressure massage function with three modes: Full body air pressure, arms air pressure, leg air pressure, with 3 intensity adjustable.

With sole roller massage function

The footrest can be extended to suit different leg lengths.

The motor drives the footrest and the backrest synchronically and lay down automatically two regulatory functions.

The backrest of the massage chair should be kept at least 275 mm away from the wall.

Natural magnet is placed at the heel of the heel.

The SL-type backrest track fits the human body curve, and the backrest is in a zero-gravity state when lying down.

The chair will be reset when switch off. The massage hands will be restore as well.
本产品设计了一组能上下行走、四轮驱动、静音设计的按摩机械手。

设有指压、揉捏、拍打、敲击、揉捏拍打同步五种仿真按摩手法。

设有特性化自动按摩功能:舒适、轻松、全身、颈肩、背腰,牵引等六种自动按摩功能。

设有上半身手动按摩功能(局部、定点、全程、上背部、下背部五种按摩部位选 择,各按摩⼿法速度均有五档可调整,在定点、局部模块状态下,机械手可上、下 位置调整功能;在拍打、指压、敲击按摩时,按摩球的宽度有宽、中、窄三档选择)。

压按摩功能;全身气压、手臂气压、腿部气压三种模式选择,三档强度。

设定足底滚轮按摩功能。

设有小腿架采用无级伸缩调节功能,适应不同人身高使用。

设有靠背架联动升降调节及⾃动躺卧模式两种调节功能。

按摩椅正常摆放时距墙保持在275mm以上。

在脚后跟处设有天然能量磁。

Sl型靠背轨道贴合人体曲线,靠背下躺时呈现零重力状态。

配置LCD彩屏手控器。

关机自动起坐功能,机械手自动复位功能。

Product Size
Product Customization & Design