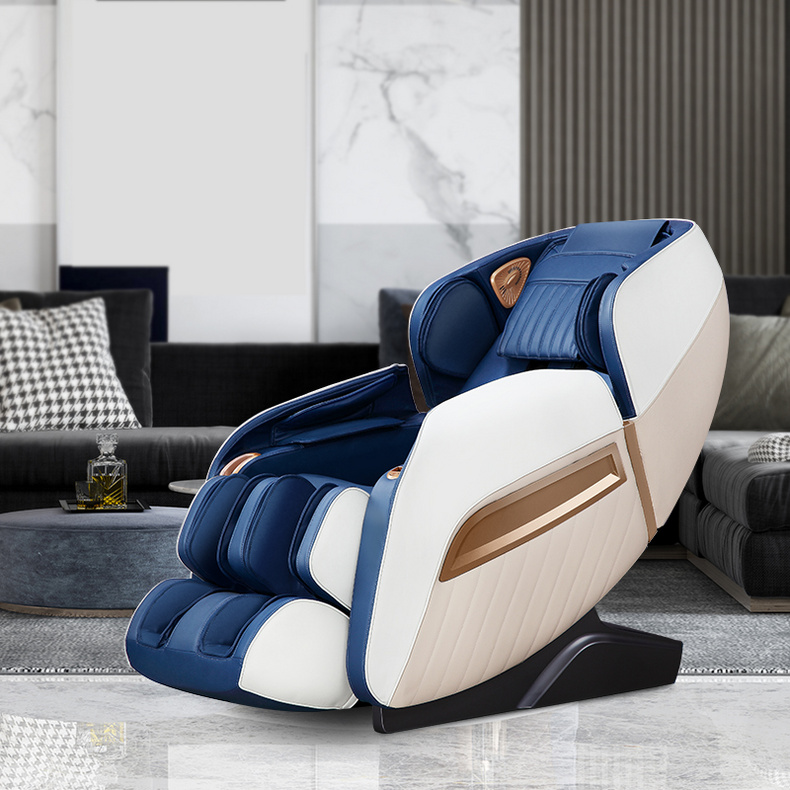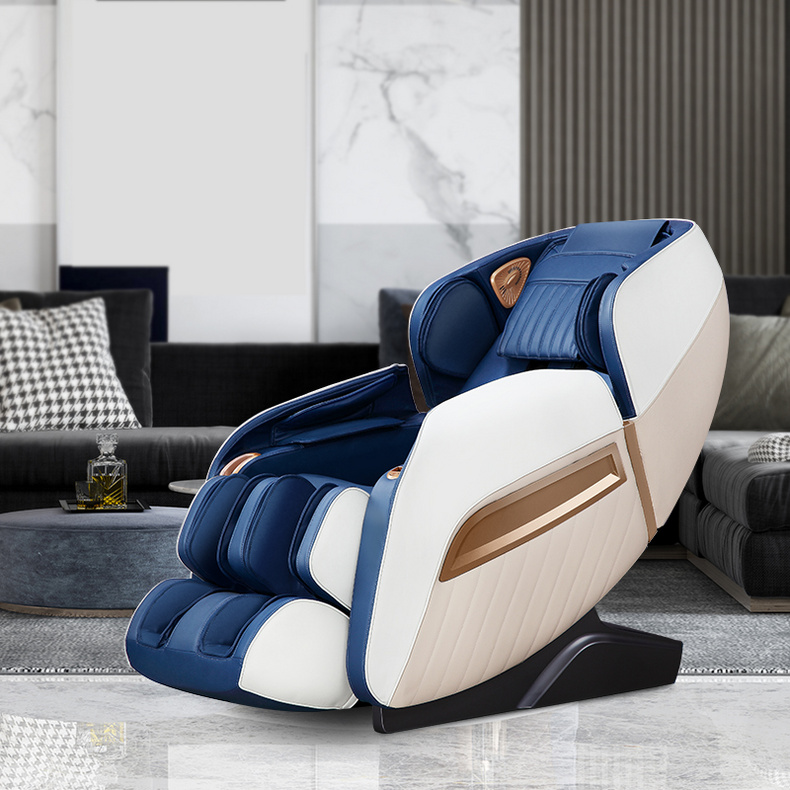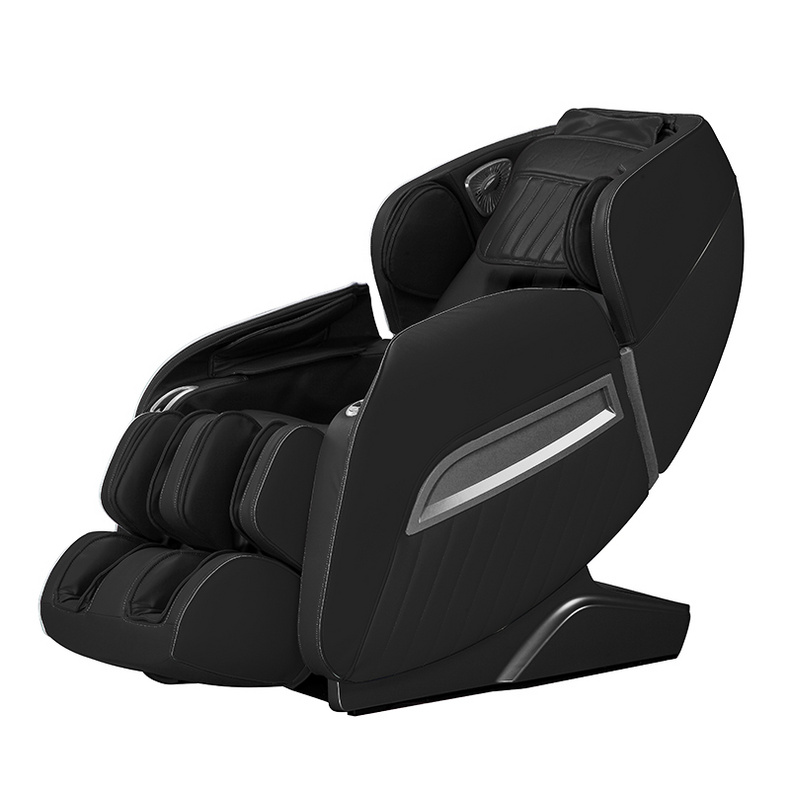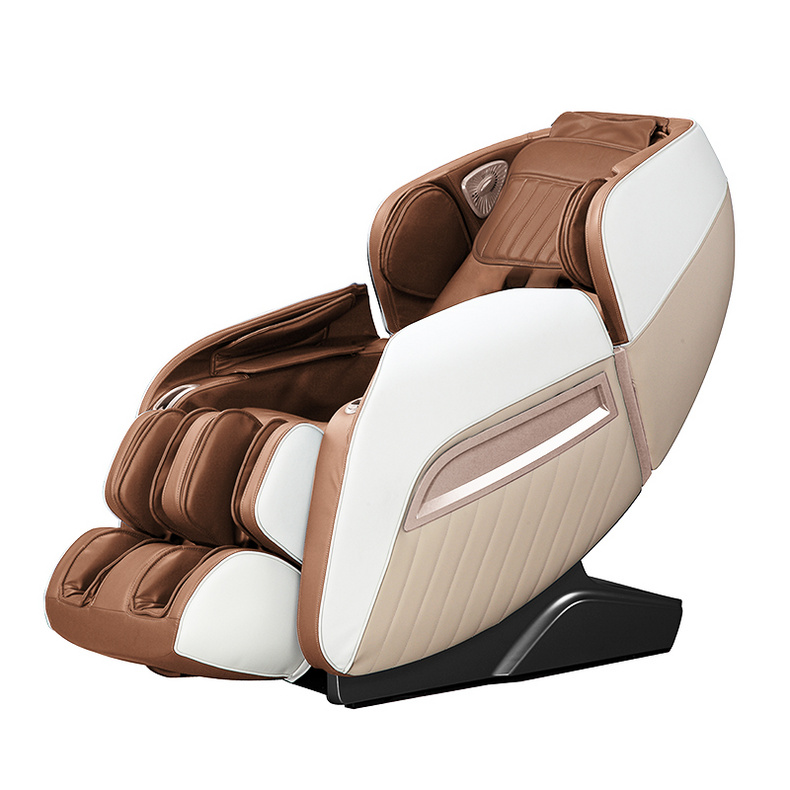 Product Details
This product has designed a set of massage manipulator that can walk up and down, four-wheel drive and mute design.

There are five simulative massage techniques: finger pressing, kneading, tapping, tapping and kneading at same time.

Equipped with shoulder automatic positioning detection.

Automatic massage functions: automatic massage includes 12 kinds of automatic massage functions, including comfortable massage, relaxing massage, traction massage, shoulder and neck massage, back and waist massage, whole body massage, Protection of vertebralmassage, fatigue recovery, stretching muscles and activating collaterals, beautiful buttock shaping, soothing sleep and full air

Equipped with upper body manual massage function (the whole body, fixed point and local three massage parts are selected, and the speed of each massage manipulation can be adjusted with five speed. In fixed point and local state, the manipulator can adjust the position up and down; When tapping, pressing and percussion massage, the width of the massage ball can be wide, medium or narrow.

Pneumatic massage function three modes and three levels of intensity selection; Body pressure, arm pressure, leg pressure,.

It is equipped with foot roller massage function.

With leg frame with stepless adjustable function, suitable for different height use.

With back heat treatment function: carbon fiber as far infrared heat source.

Under the backrest frame, the backrest adopts slide rail technology to keep the zero space against the deviation wall all the time, so asto save the space to the greatest extent.

Backrest frame guide adopts curve guide technology, which completely conforms to the curve of human back, and can enjoy massage from head to thigh.

Music playback system, 3D digital audio built into left and right upper arms. Use the Bluetooth function of the smart device to play music wirelessly. ·Equipped with intelligent voice control recognition function.

The left handrail is equipped with five kinds of handrail shortcut keys, such as open key, calf frame lifting key, automatic mode key, linkage adjusting key and zero gravity key. ·In the left and right palm air bags, there is a salient massage with a magnetic massage function.

The right handrail is equipped with USB charging function.

The handrails on both sides are equipped with ice blue atmosphere lamp.

LCD Color screen controller.

Shutdown automatic sitting function, manipulator automatic reset function.
Product Size
Product Style: Contemporary
Product Customization & Design