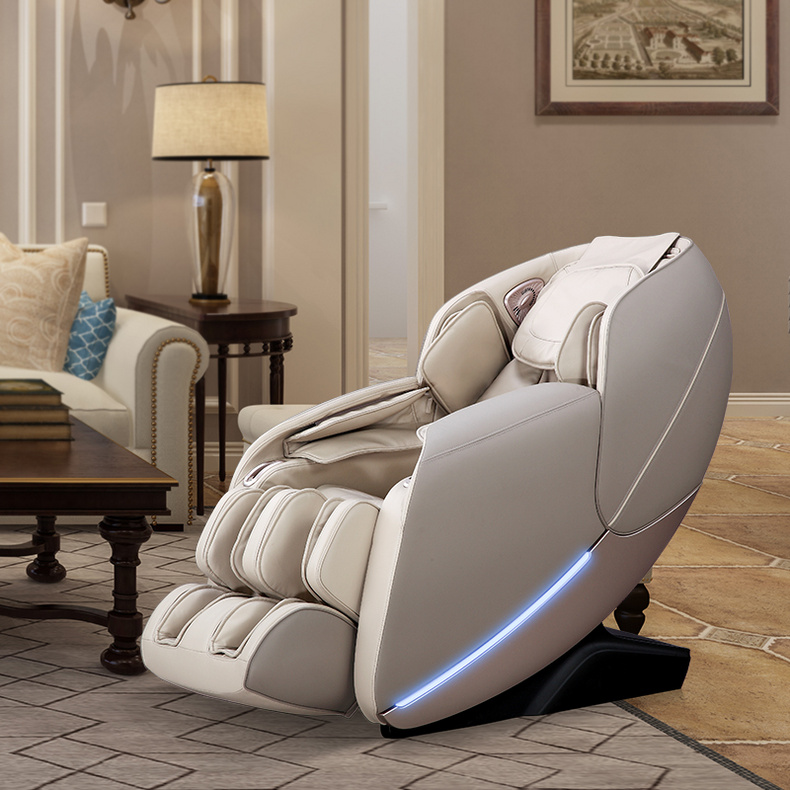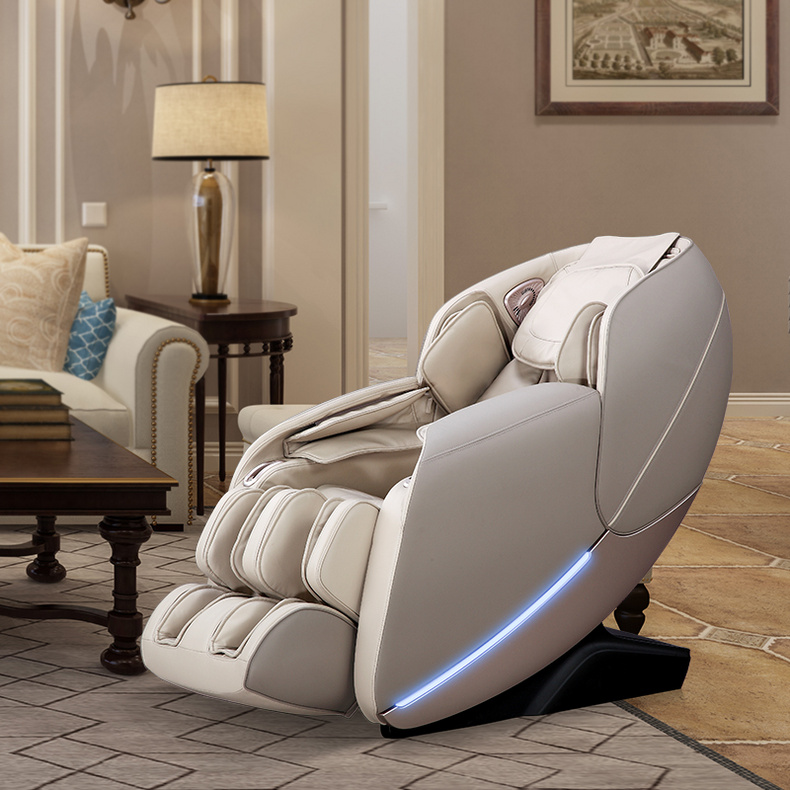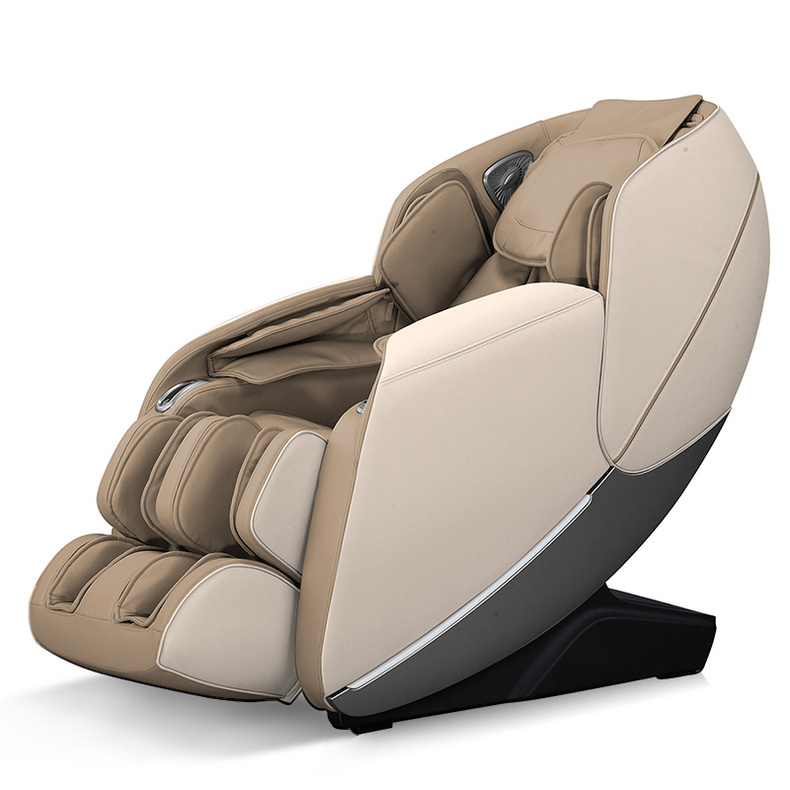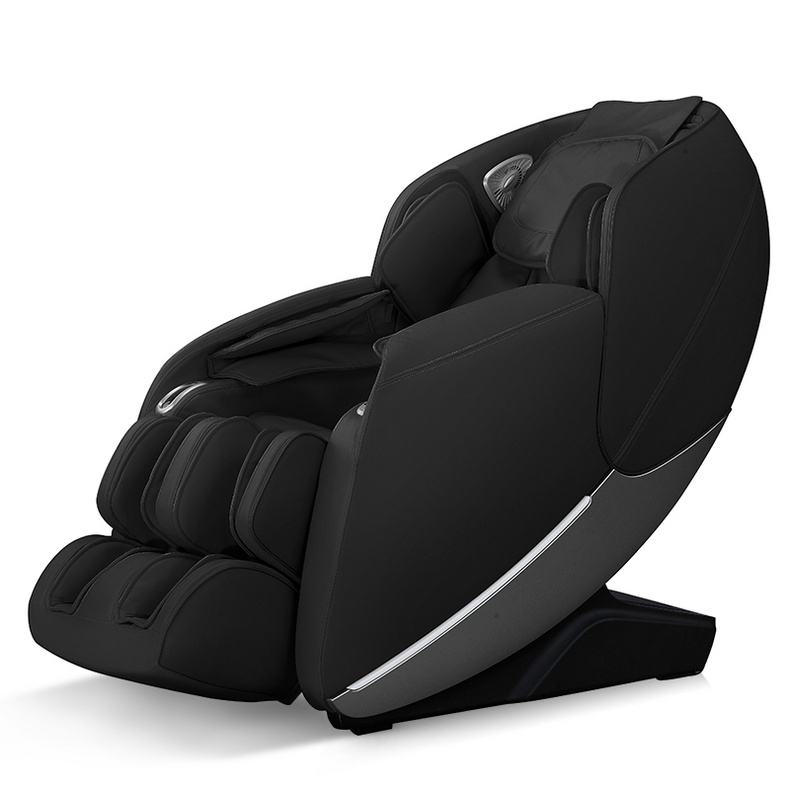 Product Details
This product has designed a set of massage manipulator that can walk up and down, four-wheel drive and mute design.

There are five simulative massage techniques: finger pressing, kneading, tapping, tapping and kneading at same time.

Equipped with shoulder automatic positioning detection.

Automatic massage functions: automatic massage includes 12 kinds of automatic massage functions.

Equipped with upper body manual massage function (the whole body, fixed point and local three massage parts are selected, and the speed of each massage manipulation can be adjusted with five speed.

It has air pressure massage function: upper arm air pressure massage function ,arm air pressure massage function , calf air pressure massage function , and 3rd air pressure intensity adjustment.

It has intelligent voice recognition function and intelligent voice control wake-up button on the left armrest.

The calf frame is provided with a telescopic adjustment function, and the calf foot is pulled out with the ankle. The length of the foot extension can be determined according to the length of the user's leg, and the foot is retracted by the spring force to adapt todifferent heights of the person.

It has a separate lifting and lowering function for the calf frame, a linkage adjustment function for the backrest frame, zero gravity, andtiming adjustment.

With back heat treatment function: carbon fiber as far infrared heat source.

Under the backrest frame, the backrest adopts slide rail technology to keep the zero space against the deviation wall all the time, so as to save the space to the greatest extent.

Backrest frame guide adopts curve guide technology, which completely conforms to the curve of human back, and can enjoy massage from head to thigh.

Music playback system, 3D digital audio built into left and right upper arms. Use the Bluetooth function of the smart device to play music wirelessly.

The foot has a foot roller massage function, and a set of rollers roll the rolling scraping massage on the arch of the foot.

The front end of the right armrest is provided with a manual control slot or a mobile phone slot, and has a USB charging function.

There are five kinds of handrail shortcut keys on the left handrail, such as the opening key, the calf frame lifting button, the linkageadjustment button, the automatic mode button, and the voice wake button.

The left and right handrails are equipped with LED mood lights.

LCD Color screen controller. ·Shutdown automatic sitting function, manipulator automatic reset function.
本产品设计了一组能上下行走、四轮驱动、静音设计的按摩机械⼿。

设有指压、揉捏、拍打、敲击、揉捏拍打同步五种仿真按摩⼿法。

设有肩部位置自动检测定位。

设有特性化自动按摩功能:快速按摩、舒适按摩、轻松按摩、牵引按摩、全身按摩、护椎按摩、肩颈按摩、背腰按摩等⼋种⾃动按摩功能。

设有两种智能储存功能:自定义智能记忆Ⅰ、自定义智能记忆Ⅱ。

上半身自动选择按摩功能;有全程、局部、定点、上背、下背等五种按摩位置选择;有指压、揉捏、拍打、敲击、揉捏拍打五种仿真按摩手法;各按摩手法有五档速度可调节;拍打、指压和敲击按摩状态下,机械手按摩球有三档宽度可调节。

设有气压按摩功能:上手臂气压按摩功能、⼿手臂压按摩功能、小腿气压按摩功能,三档气压强度调节。

靠背架下躺采用滑轨技术使靠背离墙始终保持零空间,最大限度节约空间。

靠背导轨采用曲线导轨技术,完全贴合人体背部曲线,从头部致大腿都能享受贴身按摩。

音乐播放系统,左右太空舱内置3D数字音响。可利用智能设备的蓝牙功能,进形无线连接播放音乐。

设有智能语音声控识别功能,左扶手上设有智能语音启动按键。

小腿架设有伸缩调节功能,用脚蹬出小腿足部,足部伸出长度可以根据使用者腿长而定,足部回缩靠弹簧⼒。

设有小腿升降调节功能、靠背架单独升降和靠背架联动升降调节功能、零重力Ⅰ或零重力Ⅱ、定时调节功能。足部设有足底滚轮按摩功能,一组滚轮滚动对脚弓部滚动式刮痧按摩。

设有背部热疗功能:采用碳纤维为远红外热源。

右扶手前端设有手控器放置槽或手机放置槽,并设有USB充电功能。

左扶手上设有开关键、小腿架升降键、联动调节键、自动模式键、语音控制键等五种扶手快捷键。

左右扶手配置LED意境灯。

配置TFT彩屏手控器。

关机自动起坐功能,机械自动复位功能。

Product Size
Product Style: Contemporary
Product Customization & Design