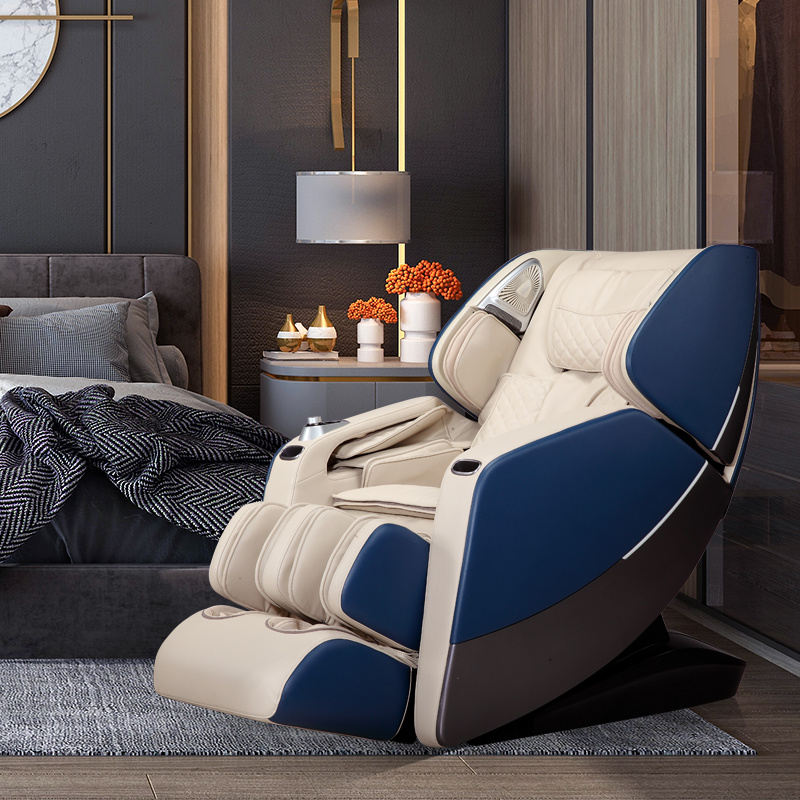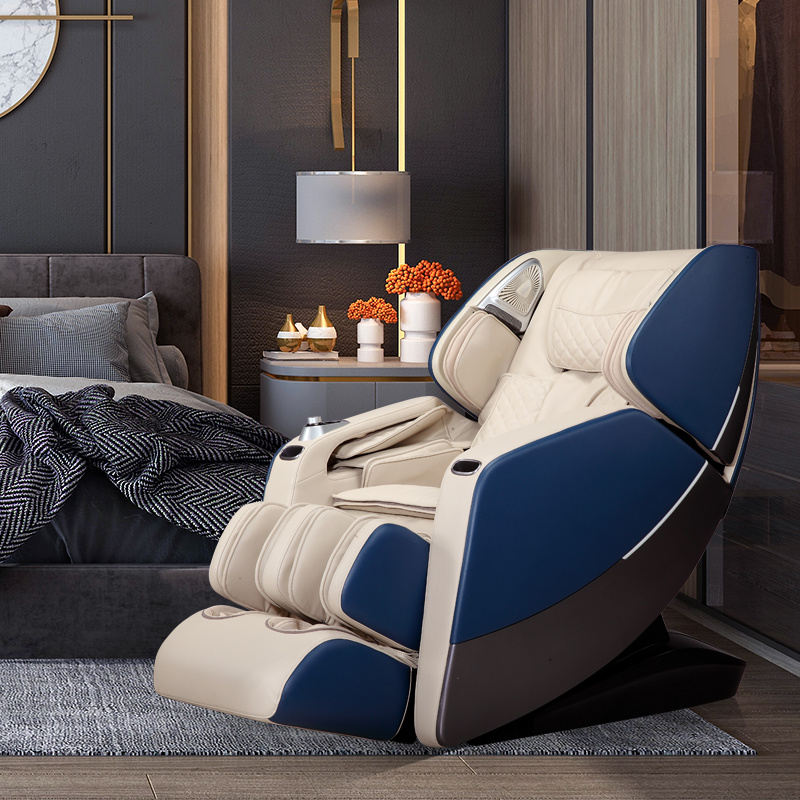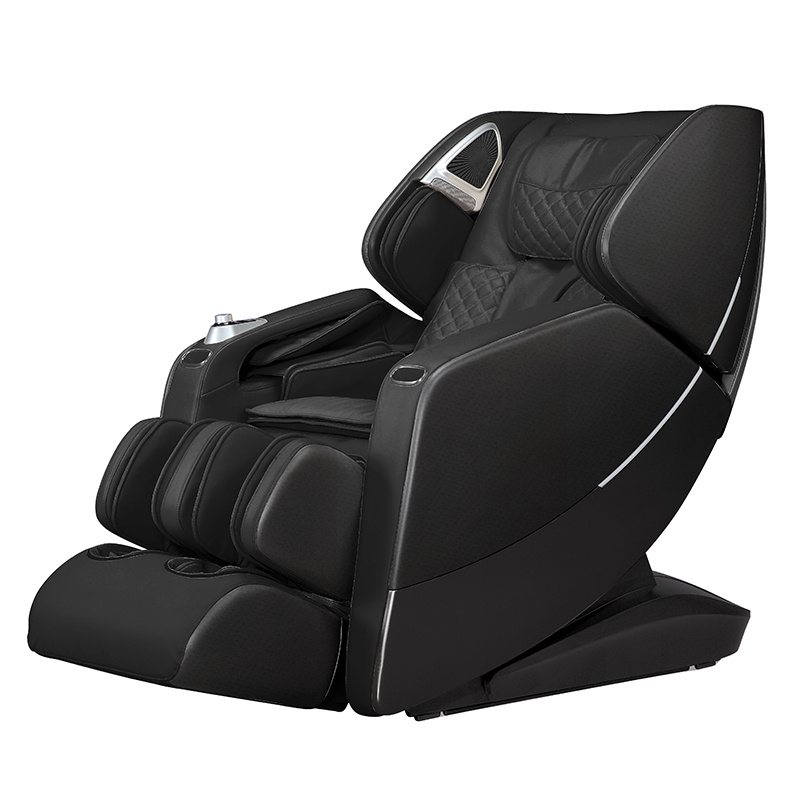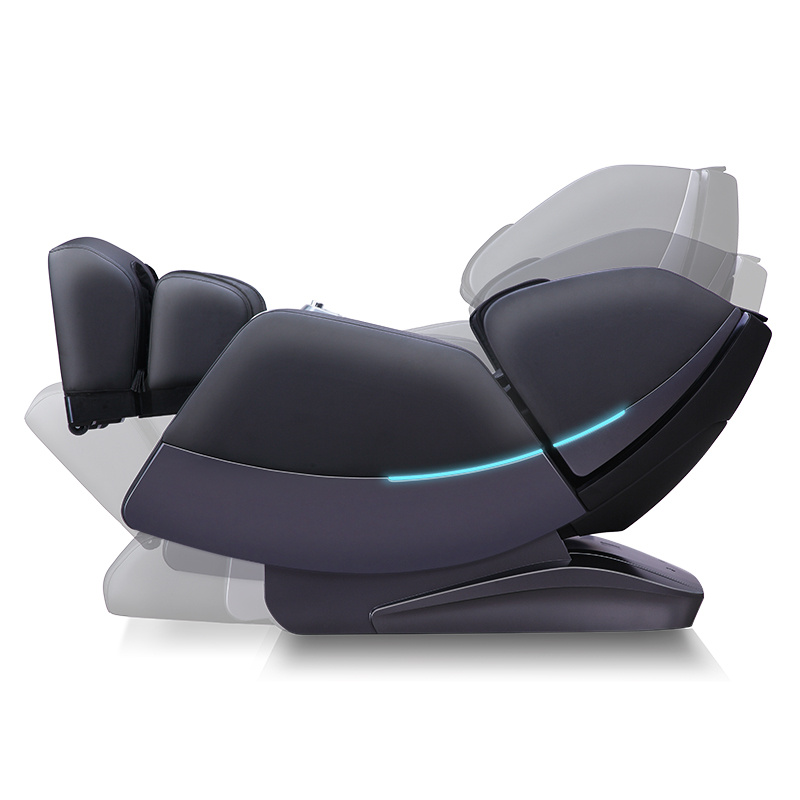 Product Details
A. This product is designed with a intelligent and silent 3D massage hand that can move up and down, Thrust forward and Shrinking back .
B. It can automatically detect the shoulder position and also can be adjust by manual
C. Can have a humanized and scientific massage by detecting the human body curve and the position of the massage finger pressure point, and length of the massage hand of Thrust forward and Shrinking back.
D. With eight special automatic massage functions: fast, comfort, relax, Stretch, Full body, shoulder and neck, back and waist and Full air pressure.
E. Three memory functions: program memory I, program memory II, program memory III.
F. The upper body manual massage function; there are five kinds of massage position options : full, partial, fixed point, upper back and lower back; shoulder grasp , kneading, tapping, shiatsu, kneading and tapping and 3D ;six massage techniques; the massage technique has five speeds that can be adjusted; when massaged in tapping and shiatsu, the robot massage hand have five level widths to be adjusted .
G. Air massage function: arm pressure massage function , upper arm air pressure massage function , and three levels air pressure intensity adjustment.
H. Lower body air massage function: waist pressure massage function , leg air pressure massage function , foot air pressure massage function , and three levels air pressure intensity
I. The back and calf heating function uses carbon fiber as an infrared heating source.
J. This product is designed with Zero wall function , the chair will slide forward when backrest lie down.
K. The backrest rail adopts "SL" rail technology, which fits perfectly with the curve of the back of the human body and can enjoy close-fitting massage from the head to the thigh.
L. Intelligent voice control and identification function.
M. Music play system: design with 3D digital speaker on the left and right arms.Can also play music by connect with Bluetooth of smart phone or other smart device.
N. Waist Twisting function: it uses the Left and right waist airbags to swing the waist , which relieves sedentary and causes tension in waist muscles.
O. The right armrest is provided with a negative oxygen ion button, raise button, recline button, zero gravity button, pause button, automatic mode button, foot adjustment button, and calf adjustment button.
P. Leg lifting or recline adjustment, lifting or recline adjustment of leg and back, zero gravity I or zero gravity II.
Q. Foot Roller massage function: at the bottom of foot, two pairs of mastoid rotating massage on toe root; scraping massage on the arch and heel.
R. The footrest is equipped with an automatic sensor to detect the leg length. When the calf is raised or down to a suitable angle, the footrest will automatically detect the length of the leg and detect the most comfortable massage area.Armrest LED light decoration Configuring a O2 lonizer at right armrest.
S. The upper arm is provided with a width adjustment function, which is adjusted in two steps (when it reaches the innermost position, the arm is pushed in about one gear to release the hand, the are is automatically reset, and so on), adapting to different shoulder widths.
T. Shutdown automatic reset function, massage robot automatic reset function.
U. Configuring TFT color screen manual controller
Product Size
Product Style: Contemporary
Product Customization & Design