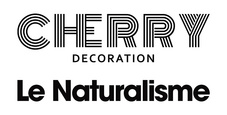 HANGZHOU E.K TEXTILE CO.,LTD.
China Mainland
Wholesalers Exporter Importer Trade Company
Catalogues
Contact
Video Call
HANGZHOU E.K TEXTILE CO.,LTD (CHERRY) IS AN INTERNATIONAL TRADING ENTERPRISE, HAS INDEPENDENT IMPORT AND EXPORT RIGHT. WE MAINLY FOCUS ON PROMOTING ALL KINDS OF HIGH UPHOLSTERY MATERIALS. E.K PRODUCTS ARE IMPORTED FROM MANY COUNTRIES, INCLUDING GERMANY, ITALY, TURKEY, AUSTRIA, SPAIN, ISRAEL, KOREA, INDIA, ETC. AND WE'RE SPECIALIZING IN AREAS SUCH AS LEATHER, ARTIFICIAL LEATHER, FABRIC, DECORATIVE PLATE, CURTAIN, CARPET, ETC. E.K (CHERRY), AS AN UNIQUE DISTRIBUTOR OF SOUTHEAST ASIA FOR MANY WORLD FAMOUS UPHOLSTERY MATERIAL BRANDS, KEEPS STOCK CONSISTENTLY, SUPPLIES CUTTING SERVICE, PROMISES THE FAST DELIVERY ACROSS THE COUNTRY (INCLUDING HONGKONG, MACAO AND TAIWAN REGIONS) AND SOUTHEAST ASIAN COUNTRIES.
Videos