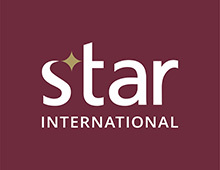 Star Furniture Pte Ltd.
Singapore
Manufacturer Wholesalers Exporter Retailer
Catalogues
Contact
Video Call
Star Furniture Group is an integrated manufacturer, retailer and exporter of furniture. The Group has its corporate headquarters in Singapore; two manufacturing facilities in Malaysia and China; an export showroom and a retail showroom in southern China; and 45 retail outlets spread across Singapore, Malaysia and Taiwan. The Group has penetrated the international market with a competitive edge in terms of product quality, design and price. We invest substantially in R&D and regularly revitalize our collections and upgrade our services to keep pace with the latest global trends and market development. Currently, we export to over 45 countries spread over the world. We specialize in manufacturing knock-down panel and solid wood furniture, using solid China Birch wood, MDF Board and PU lacquer. We combine high quality material with skilled workmanship to consistently bring to market superior quality products in modern innovative designs. Over the years, Star Furniture Group has won several accolades and recognition for its enterprise success in Singapore and for its product design and booth design at international exhibitions. The Group's reputation for reliability, professionalism and integrity in the way it conducts its business, has made it a pioneering brand ambassador of Singapore Mozaic – an esteemed industry group of Singapore's best and finest furniture companies.
Videos